Christopher W. Jones and Rebecca Walker-Jones are the former Master Franchisors of Sunbelt Business Brokers in the United Kingdom and they are committed to providing an outstanding personal service to their clients…..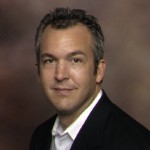 Christopher Jones, CBI has over over 22 years of expertise in logistics, manufacturing, business development, marketing, sales and service and a background in a wide range of industries, including aviation, adult education, healthcare, restaurant, trucking, and retail. His experience in multiple business disciplines gives him an edge when helping both buyers and sellers. It is his passionate entrepreneurial spirit that enables him to best serve the buyers and sellers that he deals with in his role as Owner/Senior Broker of OLD Inc Business Brokers.
Christopher started out in the US Army as a Special Operations helicopter crew-chief. Shortly after he left to attend university, his helicopter was shot down in Somalia and was portrayed in the movie Blackhawk Down. Christopher believes his attention to detail stems from his military and aviation background.
His recent experience as Master Franchisor for Sunbelt Business Brokers in the United Kingdom, together with the experience in working with entrepreneurs in all stages of their business, has given Christopher a deep appreciation of the value given by business brokerage services.
Christopher now lives in Auburn, Alabama with his wife and three children. Hiking, rock climbing and anything in the water are among his leisure time activities. He is a Certified Business Intermediary and a member of the International Business Brokers Association (IBBA). He enjoys his professional speaking engagements (Institute of Directors) and he is working on his third book. He and his wife, Rebecca have three children teenage children.
Email: cwjones@oldinc.net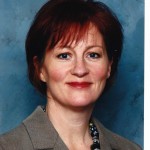 Rebecca Walker-Jones was a licensed REALTOR (in TN and GA) for more than 12 years, a Sunbelt Business Broker in the UK for almost 5 years and she is now a licensed Real Estate Broker in the states of Georgia and Alabama. A business owner and property investor both in the UK and USA, she has assisted buyers and sellers since 1998 and recognizes that the process of buying or selling a business is a major undertaking. There is much at stake and it must be done right the first time. Her vision for OLD Inc Business Brokers is to provide a highly confidential and professional environment that allows her and her associates to make the best use of their collective experience and specialized knowledge in helping others who are looking to buy or sell a business. Rebecca has owned, worked in, or been closely associated with businesses in the following areas: recruitment, advertising, music publishing, transport and distribution, equine medicine, business brokerage and real estate. Her formal education and business experience have provided her with outstanding skills in management, sales, negotiations, and marketing. Rebecca is also a talented musician and songwriter who in her spare time writes songs for the Contemporary Christian market. Rebecca's goal is to provide clients with the highest ethical and confidential assistance in buying and selling businesses.
Email: rwj@oldinc.net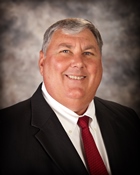 Mike Lee, a life-long resident of Montgomery, has owned and operated several successful businesses. He established the Sport Clips Haircuts brand in Alabama as Area Developer for the state. He also owned the Sport Clips location in the East Chase Shopping Center. The primary role of a Sport Clips Area Developer is to sell and develop the franchise brand, train and assist Franchisees during start up, and provide them with on-going business and operations support.  Prior to Sport Clips, he owned and operated the local Norrell Staffing Service franchise, a national provider of human resources, staffing, and outsourcing services. Before becoming an entrepreneur, Mike was employed with United Parcel Service.  He progressed through various management positions in Hub Operations, Human Resource Management, and Employee and Vehicle Safety. Mike began his career with UPS while attending Auburn University – Montgomery, where he graduated with a degree in Business Administration.  He is also a graduate of Montgomery Catholic High School.
Throughout his professional career, Mike has been an active volunteer in the Montgomery business community, serving the Montgomery Area Chamber of Commerce, the Montgomery Public School "School to Career" initiative, and the Business Advisory Council for Virginia College. He served as President of Montgomery Area Society for Human Resources Management, and currently serves as a volunteer business mentor for S.C.O.R.E., and on the Arrowhead Country Club Board of Governors.
Mike's hobbies include golf, wood working, and small construction projects.  Mike and Lisa celebrated their 29th wedding anniversary in 2015, and have two daughters.
Email: mike@oldinc.net
************************************************************************************************************
Over the years you have worked hard, invested substantial capital and met competitive challenges in order to build a successful business. If you have been thinking of selling, many questions need to be answered first:
How do I properly value my business? Can I afford to risk confidentiality? We're here to answer those questions and achieve the ultimate goal of selling your business. Call us today to get a free, thorough evaluation.