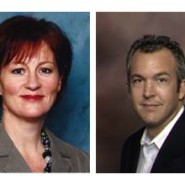 Christopher W. Jones and Rebecca Walker-Jones are the former Master Franchisors of Sunbelt Business Brokers in the United Kingdom and the present owners of OLD Inc Business Brokers. They are committed to providing an outstanding personal service to their clients. We are a member of The International Business Brokers Association and pride ourselves on offering great service and the highest ethical assistance.
"The International Business Brokers Association promotes members' professional development and interests to maximize public awareness of the business brokering profession."
The International Business Brokers Association (IBBA) is the largest international non-profit association operating exclusively for people and firms engaged in business brokerage and mergers and acquisitions. This association provides business brokers education, conferences, professional designations, and networking opportunities. Formed in 1983, the IBBA has almost 1,000 business intermediaries across the world.
The IBBA strives to create a professional relationship with successful business transaction advisors (i.e. CPAs, bankers, attorneys, and other related associations), to increase the image and value of the IBBA to its members and to be a leader in the exchange of business referrals. A membership in the IBBA is described as "the most complete package of membership benefits and services; the best networking opportunities and most influential group of business brokers."
OLD Inc is a current member in good standing and operates ethically to standards prescribed by the association.